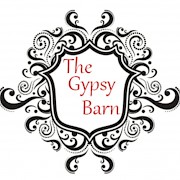 Phone1

: 541-447-8066

Web

: www.thegypsybarnboutique.com

Adres

:

215 NW Meadowlakes Dr, Prineville, Oregon 97754

Category

: Boutique, Clothes, Dress

SHARE





About The Gypsy Barn Boutique:
Welcome to The GyPsY Barn Boutique!

You guys are simply awesome. If you have questions or simply want to give us feedback we would love to hear it! You can email us at staff@thegypsybarn.com

Shipping- We have flat rate shipping for all orders we ship out. If you are local you can choose to pick up your order at Prineville Coffee Company. If you order by 10am it is there ready for pick up anytime after 3pm. If you order after 10am it will be there the following day by 3pm for pick up. Ok, enough talking...time for shopping!!
Love The Gals at The Gypsy Barn Boutique!
Womens Clothing, Accessories and Shoes Boutique
The Gypsy Barn Boutique is your stop for trendy, high quality fashion, with a very hot price!!!

You want to know about The Gypsy Barn? Well just ask....we are always happy to share! At TheGypsy Barn we always want you to look your best and therefore we hand select each and every item you see in our store with you in mind. We feel as though you shouldn't have to pay a fortune to look your very best so what we love most is finding you great deals and passing on the savings!! We LOVE hApPy customers!!

If you see something you like in our store, it is quite possible you will not see it tomorrow, we try to move items in and out quickly to keep you coming back for the new fresh must have items! We like to keep things movin and a shakin, so keep coming back to see what we have new for you!
The Gypsy Barn Boutique Map:
The Gypsy Barn Boutique Facebook Page: