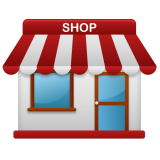 Phone1

: 541-362-5642

Web

: prinevilleredemptionhouse.com

Adres

:

780 E 1st Street. Prineville, OR 97754

Category

: Family and Children Services

SHARE





About Redemption House Ministries:
Redemption House is a transitional shelter for women and children for Central Oregon. Our goal is to provide shelter and a safe place to find hope.
The shelter is open 7 days a week for women and children. It is first come first serve. Anyone wishing to stay at the shelter needs to call 541-362-5642 or email at redemptionhouseministries@gmail.com
To help displaced women and children with hope and help to reenter society with dignity.
Redemption House Ministries
We serve those in need with our available resources for the betterment of their lives and for helping in improving our community.
The Central Oregon One Day Homeless Count, where we draw upon to guide us in our programming and help assist us in our efforts to end Homelessness, gave us these numbers of reported homeless for 2014:

Crook County
Households 84 (of these 16 were veterans)
Individuals 199 (of these 16 were veterans)
Under age 18 75
Chronic Homeless 43 (of these 13 were veterans)

Tri-County
Households 1217 (of these 99 were veterans)
Individuals 2410 (of these 116 were veterans)
Under age 18 972
Chronic Homeless 522 (of these 80 were veterans)

We need your help to help tackle the homeless problem that plagues our community. Please check our tabs on this website for opportunities to financially support, volunteer, or give in-kind gifts. Your donations may be tax deductible check with your tax person.
Redemption House
This year we have seen 52 women and 31 children enter our shelter. Many have gone on to better situations through our ability to provide that first step of stable shelter to calm chaotic life situations down.
Craig's Compassionate Café
Craig's Compassionate Café serves meals to anyone in the community. Come checkout the good food we serve.
Redemption House Ministries desires to share the redeeming power of Christ. We aim to provide shelter, assistance, and a safe place to find love, hope and faith.
Call after call comes into Redemption House where
women and children have found themselves displaced from their home. Alone,
nowhere to turn, they seek a place that will house them and their children.
A place to come out of the cold and unsafe surroundings they have found
themselves in.

Redemption House wants to help. We offer shelter, food, and
safety to women and their children.

Redemption House, with its shelter
program, cares for the needs of the displaced women and children in Central
Oregon offering case management and structure to those who find their lives
turned upside down. We offer help to these women and their children to
transition out of their current life situations, to help them move forward where
they might experience life changing circumstances.
We are kicking off our 2015 Pledge Drive by asking you to purchase some foundational bricks in the lives of our guests who come into our shelter and our Café.

What that looks like, is each brick is equal to $4.00. So if you pledge one brick a month that would be $4.00 a month

3 bricks shelters and feeds a mother or a child for one night.
5 bricks feeds 5 guests in our café.
12 bricks will house and feed a family of 4 for one night.
25 bricks will house and feed a mother and her child for one week.
We are needing your pledges of support!
Redemption House is a homeless shelter in Prineville for women and children. Redemption House Ministries desires to share the redeeming power of Christ. We aim to provide shelter, assistance, and a safe place to find love, hope and faith.

The shelter is open 7 days a week on a first come first serve basis. Space is very limited. Anyone wishing to stay at the shelter should contact us by calling 541-362-5642 or emailredemptionhouseministries@gmail.com

Services provided to our guests - Shelter, food, and case management in a transitional setting.

Craig's Compassionate Café is a community meal café to serve anyone in the community looking for a hot meal.

Open Mondays, Tuesdays, Wednesdays, Thursdays and Friday's 11:30 am to 12:30 pm.

Also we provide food for the Prineville Church of the Nazarene's Life Recovery group on Thursday's meals start at 6:00 pm and Life Recovery starts at 7:00 pm.

Men needing shelter are encouraged to contact Redemption House as there are a limited number of other resources available.


Help us help those in need in Central Oregon! Financial donations of any size help us help others more effectively! Thanks!!

AMAZON SMILES

Click on this link to shop at Amazon Smiles and pick Redemption House Ministries Prineville Oregon as your Organization and when you shop we receive 0.5% of the purchase price of eligible products you purchase. Thank You!
http://smile.amazon.com/ch/46-2175446
Redemption House Ministries Map:
Redemption House Ministries Facebook Page: