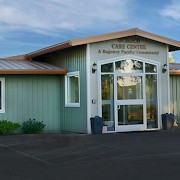 Phone1

: 541-447-7667

Web

: www.ochococare.com

Adres

:

Ochoco Care Center 950 NE Elm Street Prineville, OR 97754

Category

: Hospital, Medical Clinic

SHARE





About Ochoco Care Center:
Senior Living Prineville, OR
Welcome to Ochoco Care Center
Ochoco Care Center offers skilled and long term care services while focusing on the unique qualities of each individual in a compassionate and caring environment. Our experienced team of nursing, dietary, social services, therapy, therapeutic recreation and certified nursing assistants provide physician-directed care, based on the needs of each individual.
Our programs offer a full range of treatments when recovering from a serious injury, illness or surgery. Through collaboration with the residents, their families, medical providers and our staff, we develop a personalized plan that promotes a faster recovery with the goal for residents to return home sooner.
The short term recovery unit offers private or semi- private rooms that may include televisions and cable service. Residents can choose from a variety of amenities that make their stay more comfortable and enjoyable such as, engaging social activities, beauty salon services and warm social gathering areas to visit with friends and family.
Ochoco Care Center accepts admissions 24 hours daily and seven days per week. Whether your need is for recovery following a post-acute stay, or you are transitioning to long term care, we invite you to visit Ochoco Care Center and experience our commitment to bringing independence to living and quality to life.
Testimonials
My sister and I would like to express our sincere appreciation for the kindness and services that your community provided for our mom. From the time in her apartment in Assisted Living to her final days in Memory Care, every staff member she and we came into contact with was professional with a bonus of loving, warmth, and caring.
We cannot say enough good things about the help we received from your staff. Your guidance was so appreciated and your compassionate empathy and genuine thoughtfulness made every step easier for us. Our thanks to the Skilled Nursing staff who gave my mom so much attention and took such good care of her. We are ever grateful for the care and understanding that was shown by everyone. It will be easy to recommend your community to any who require those services.
-Resident's Family Member
Care Levels at Ochoco Care Center
Ochoco Care Center offers 24-hour nursing care to chronically ill and frail residents recovering from strokes, heart attacks, orthopedic conditions or other illnesses and injuries. The team of experienced professionals includes:
Registered/Licensed Nurses
Certified Nursing Assistants
Licensed Therapists and Therapy Assistants
Licensed Therapists provide physical and speech therapy, as well as occupational therapy for residents who may be recovering from major surgery, neurological and orthopedic conditions and other illnesses, injuries or disabilities.
We assist residents and their families confronting a wide variety of conditions, from dysphasia to Parkinson's disease, as well as conditions resulting from elective surgeries, multiple trauma or recovery from amputations.
Ochoco Care Center can meet the short term or respite needs of residents through recuperative care, which includes but is not limited to post-operative recovery care, wound care, pain management and IV Therapy.
The first-class dietary services program is tailored to the resident's specific needs. In addition the social services program, recreational activities, housekeeping and laundry services program is available to meet the daily wants and needs of residents and their families.
For more information about Ochoco Care Center or to arrange a visit, please call Ochoco Care Center or send an inquiry. We are located at 950 NE Elm Street, Prineville, OR.
Skilled Nursing Prineville, OR
We provide 24-hour skilled nursing services in short-term and long-term care. Our nursing team focus encompasses the residents' total emotional and physical well being while providing treatment and medication administration. Quality of resident care is assured through a rigorous Quality Assurance Program, where patient treatment and outcomes are tracked and reviewed.
Skilled nursing residents are medically dependent and require assistance with Activities of Daily Living (ADLs), skilled nursing and/or rehabilitation/therapy services. Staffing is heavier at skilled nursing communities than at Retirement, Assisted Living, and Residential Care communities.
Skilled Nursing Services
Long-Term Convalescent Care
Subacute Medical Care
Transitional Nursing Care
Short-Term Respite Care
Hospice Care
Alzheimer and Parkinson Care
Behavior Management
Restorative Therapy
24-Hour RN, LPN and NAC Care
Individualized Rehabilitation Programs Provided by Licensed Professionals
Discharge planning, including home assessment and evaluation of therapeutic services and equipment needs
Regency Pacific Resident Services
Regency Pacific offers a variety of services at our Retirement, Assisted Living, and Skilled Nursing communities. All services may not be available at all communities, so please check your desired community for more information.
Therapeutic Services:
Activities - Provide sensory stimulation. Programs include art therapy, horticulture (pea patch and raised bed gardening), and intergenerational programs (involve seniors and school children of all ages) and more.
Dental - On site appointments as required.
Occupational Therapy - Restores the ability to eat, groom, bathe, and toilet. An in-house rehabilitation program provides occupational therapy at many of the Regency Pacific buildings.
Optometry - Eye exam and treatment on a fee for service basis.
Pharmacy - Medication 24 hours a day, 365 days a year.
Physical Therapy - Improves strength, flexibility, endurance, and balance to assure safe standing, walking, and sitting. An in-house rehabilitation program provides physical therapy at many of the Regency Pacific buildings.
Podiatry - On site appointments for a fee to treat minor foot disorders.
Rehabilitation - Restores maximum functioning level.
Social Services - Performs admission assessments, care planning, resident and family counseling (including resident rights), resident referrals, and discharge planning.
Speech Therapy - Restores abilities to speak, hear, and swallow. An in-house rehabilitation program provides speech therapy at many of the Regency Pacific buildings.
24-Hour Skilled Nursing Care - Focuses on self care and meeting individualized needs. Services include assisted dining, self medication program, oxygen therapy, intravenous therapy, whirlpool treatment, wound care management, respiratory care, and pain management.
Personal Services:
Beauty - Hair styling and barbering appointments on site for a fee.
Nutrition - Good tasting, nutritious food managed by registered dietitians that meets the preferences of the residents and the approval of their physicians.
Recreation - Daily programs that meet individual needs and interests.
Transportation - Vans with wheelchair lifts transport residents to appointments and outings.
Special Programs:
Alzheimer's Care - Secured facility to reduce risk of injury due to wandering. Staff specially trained in the care of Alzheimer's residents.
Hospice Care - Provides non-invasive, non-heroic, supportive care focusing on pain management and comfort measures for those in the terminal stages of a disease, and offers support to family members.
Respite Care - Provides temporary, short term stays to relieve those responsible for care giving.
Services & Amenities at Ochoco Care Center
Welcome to friendly Ochoco Care Center in Prineville, OR. As soon as you enter our warm and comfortable living community, you'll feel at ease and right at home. Enjoy the sunshine and beautiful panoramic view on our spacious desk, take in an activity, or just relax and visit with friends and family.
We select staff who are dedicated to serving seniors. Our community is filled with well-trained and big-hearted individuals who truly want to help people. Once on board, their professional skills are fine-tuned through our training program. This way they are better able to provide our residents the attention and service they deserve.
Amenities at Ochoco Care Center
Ochoco Care Center offers an array of amenities that not only provide the comforts of home, but also allow residents to stay active and engaged in their community while living life to its fullest.
Below is a sample list of amenities offered at our community:
Community Amenities
Private and semi-private accommodations
A variety of comfortable community areas including a main living room for socializing, a library and activity rooms
Beautifully landscaped grounds
Full-service beauty salon/barber shop
Ochoco Care Center Skilled Nursing Menu
There has never been a better time to enjoy the dining options at Ochoco Care Center. Using the freshest ingredients, dining at Ochoco Care Center raises the standard for dining at skilled nursing communities. Our staff attends to every detail with gracious and courteous service.
Events
Here at Ochoco Care Center, we believe in community and family. Life-enhancing activities for our senior living residents are offered every day, many of which are designed for groups in order to bring everyone together to share their lives in an active way.
Scheduled recreational and social activities are meant to be therapeutic in nature and are conducted according to residents' interests and abilities. Look for these and other activities on the calendar below:
FAQ
Frequently Asked Questions
Where is Ochoco Care Center located?
Ochoco Care Center is located at 950 NE Elm Street, Prineville, OR, 97754, centrally located near medical offices.
How many beds are at Ochoco Care Center?
44
Will I be able to see a physician outside the facility?
Yes, Ochoco Care Center has a wheelchair-accessible vehicle to take residents to doctor visits as well as occasional outings.
Can my family and friends come to visit?
Yes, Ochoco Care Center welcomes visitors seven days a week (including holidays). There are no age restrictions, and children are warmly welcomed.
How long should I expect to be in rehabilitation at Ochoco Care Center?
Every person entering Ochoco Care Center is unique. Because each rehabilitation program is designed to meet the special needs of the inpidual, it is difficult to accurately predict the length of stay until significant information has been evaluated. The scope of services and current needs are the main factors in determining length of stay.
Does Ochoco Care Center have a specifically designated Alzheimer's Disease/Dementia unit?
No. Residents live throughout the facility.
I have special dietary needs. Can they be met?
A Registered Dietitian is available who is always happy to work with the resident and his/her family to meet inpidual preferences within the physician's recommendations. All foods are deliciously prepared on the premises to ensure variety, freshness and wholesomeness.
Does Ochoco Care Center provide a variety of activities?
Yes, the activity department provides daily activities such as games, music, exercise classes, crafts, and residents are encouraged to participate.
What if I choose not to engage in activities because I am having difficulty adjusting to the facility?
All residents are assessed upon admission for activity preferences. Many new residents need time and space to adjust. The activity department provides daily encouragement to participate.
What is Hospice?
Hospice is a special kind of caring for persons facing a life threatening, incurable illness. Hospice care focuses primarily on providing comfort, pain management, and emotional and spiritual support for terminally ill residents and their families. Laurel Hill Nursing Center's Hospice team consists of nurses, physicians, rehabilitation therapists, chaplains, medical social services and trained volunteers. The team works closely together with the resident, family and friends to meet inpidual needs, promote dignity, and offer choices and support to honor the resident wishes.
How can Ochoco Care Center help with the transition to skilled nursing care?
Changes can be difficult and confusing. The goal at Ochoco Care Center is to make the adjustment to changes as comfortable and stress-free as possible. When you are ready to make plans to move, trust Ochoco Care Center to assist with arrangements and offer support.
What personal belongings should be considered?
Besides clothing, other suggested personal care items to consider are: tooth or denture brush, toothpaste, hairbrush, deodorant, and cordless electric razor. Residents may also bring a television, radio, reading material, a telephone, family photos and decorations, and a bed spread or comforter.
How do I pay for care?
Ochoco Care Center is Medicare/Medicaid certified. We also accept private pay, and have contracts with Health Maintenance Organizations (HMO's). Bookkeepers at Ochoco Care Center are happy to assist you in gaining a basic understanding of managing the financial affairs of your resident loved one. Ochoco Care Center's goal is to assist you in knowing that all of the financial issues and questions concerning your loved one are answered.
What is Medicare?
Residents 65 years of age or older who are receiving skilled nursing services may qualify for federally funded Medicare benefits. The bookkeeper and rehabilitation department are very knowledgeable regarding eligibility requirements for Medicare and will be happy to discuss these requirements with you.
What is Medicaid?
Residents no longer needing skilled nursing services who continue to need 24 hour nursing care and who have limited income may qualify for the federally funded Medicaid program also called DSHS. Check with the bookkeeper and social workers, who would be happy to answer your questions regarding Medicaid eligibility.
What helpful resources may I consult for more information on senior issues?
See the Healthcare Resources page, which provides a series of links to help find answers to questions related to long term care and services.
Music therapy and music programs
Resident volunteer program
Pet therapy
A variety of special activities and holiday programs
Community outings
Cultural enrichment through audio and visual media
Religious services