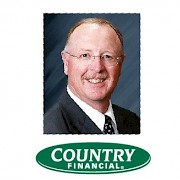 Phone1

: 541-447-4734

Fax

:

541-447-4752

Web

: countryfinancial.com/roger.peer

Adres

:

727 NW 3rd St Prineville, OR 97754

Category

: Insurance Agency

SHARE





About Country Financial - Roger Peer:
I Can Help You Achieve Financial Security
You already know how important it is to have auto and home insurance, but insurance is only one part of financial security. The good news is I can help you with your insurance needs and help you plan for your financial future.
We can work together to create a tangible plan that suits your unique situation. Maybe we start by covering some immediate insurance needs or checking to see if you are on target for your retirement goals. No matter where you're starting from, we'll end with a plan that balances your need to protect what you have and your desire to build for the future.
Please feel free to contact me directly by phone or by completing the Contact Me form on my site. I look forward to learning about your needs and helping you and your family achieve financial security.
My Bio and Team
When it comes to decisions that impact your financial security, you want to know who you're working with. Please take this opportunity to get to know me a little better.
EXPERIENCE
I have 19 years of industry experience
LICENSES/CERTIFICATIONS/DESIGNATIONS
Licensed in ID , OR and WA
PLACES I HAVE LIVED
Halfway, OR - 1957-1992 (Hometown)
Crescent, OR - 1992-2004 (Other)
Prineville, OR - 2004-Present (Current)
FAMILY
Beth (spouse)
Annalisa & Addison (kids)
Cody (dogs)
Groucho (cats)
COMMUNITY INVOLVEMENT
Prineville Chamber of Commerce
My Team
Rachelle Hurt - Office Assistant
Why Meet with Me
I can help secure your future with a complimentary insurance and financial review.
Unless you're an expert in every aspect of your financial affairs, there may well be gaps and weaknesses in your long-term plans for financial security.
Put simply, what you don't know or understand about your financial affairs can end up hurting you and your family.
That's why it makes sense to sit down with me and complete your confidential insurance and financial review. With the right help, almost any family can achieve financial security.
Whether you are my client or not, an insurance and financial review will help secure your future.
If we haven't met before, the first meeting will simply allow you to learn more about our services and get to know me and the company I represent.
I will also walk you through the information we'll need to create a tangible plan that clearly shows you how we'll help you get from where you are today to where you want to be in the future.
If you have met with me before, taking a fresh look at your situation each year may reveal some gaps or new opportunities you can take advantage of.
Download our Insurance and Financial Review checklist for a complete listing of items to bring with you to the review.
Is meeting with me the right step for YOU right now?
Some people feel their financial affairs are in pretty good shape, and wonder whether it is worth their time to meet with me. Others feel that their situation is in a bit of a "mess", and hesitate to share their information with anyone outside their family.
Either way, there is nothing to lose by sitting down with a trained expert for a confidential, in-depth review - whether you have met with me before or not.
Your meeting with me could prove to be the smartest thing you ever do to ensure your family's financial security.
Backed by a team of experts
When you work with me, you get a one-on-one relationship and the added support of a team of experts. I get to know you and your family, and can clearly communicate your needs while working with a team of specialists to prepare a plan that meets your goals.
Essentially, you get personal service and the comprehensive professional expertise you need to prepare for whatever the future brings your way.
Contact me for a complimentary insurance and financial review today.
Policies issued by COUNTRY Life Insurance Company®, COUNTRY Investors Life Assurance Company®. COUNTRY Mutual Insurance Company®, COUNTRY Casualty Insurance Company®, and COUNTRY Preferred Insurance Company®, Bloomington, IL. Coverage not available in all states. Read our full disclaimer.
This information is for general use only and shall not be construed or relied upon as an offer of employment, express or implied, under any circumstances. All terms are "at will" and are controlled by the official policies of the organization and by applicable laws and regulations.
What Financial Security means to me
Saving and investing for my family's financial security tomorrow
Feeling protected from the unexpected
Having a partnership with a trained financial professional
Balancing my need to protect what I have with my desire to build for the future
Having a tangible plan for my financial future
HOURS
Monday: 09:00 - 17:00
Tuesday: 09:00 - 17:00
Wednesday: 09:00 - 17:00
Thursday: 09:00 - 17:00
Friday: 09:00 - 17:00
Saturday: Closed
Sunday: Closed
Evening and weekend appointments available.
Country Financial - Roger Peer Map: