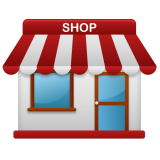 Phone1

: 541-633-6822

Adres

:

252 NW Claypool Street, Prineville, OR 97754 (enter through Van Voorhees Law Offices' reception area)

Category

: Lawyer, Law Office, Attorney

SHARE





About Morgan Law & Advocacy, LLC:
Morgan Law & Advocacy, LLC, offers more than just your standard legal representation.

Director Alena Morgan is an attorney and advocate for her clients. If retained, she will work with you to resolve your general practice or workers compensation concerns. More importantly, she will advocate on your behalf and for the betterment of your life overall.

It is time to stop letting legal matters keep you from living the life you deserve. Call Morgan Law & Advocacy, LLC, for a free consultation and the chance to have a true advocate on your side.

"More than just an attorney, Alena Morgan is the advocate you need to get back to living the life you deserve."
Alena Morgan is an Oregon attorney and human rights advocate. As an active academic and practitioner, Alena earned two Bachelor of Science Degrees in Political Science and Philosophy at the University of Oregon. Thereafter, she completed her Juris Doctor at the University of Oregon School of Law, graduating near the top of her class with additional concentrations in International Law and Criminal Law and Practice.

During law school, she dedicated considerable time to Moot Court, competed on behalf of her school in two Hispanic National Bar Association (HNBA) Uvaldo Herrera Competitions, and served as Director and President of the Latina/o Law Student Association. As a third-year law student, Alena participated in the UO Portland Program and completed her studies in the city before accepting a position as a civil litigator in Lake Oswego.

After defending insurers in an specialized complex area of law, she now serves a greater and more expansive role as a general practitioner for Morgan Law & Advocacy, LLC. As a general practitioner, she represents individual and business clients in multiple areas of the law, including but not limited to: Trusts & Estates, Wills, Real Estate Law, Workers' Compensation claims, and Employment Discrimination cases.
Morgan Law & Advocacy, LLC Map: