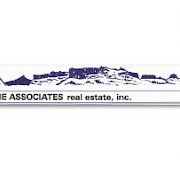 Phone1

: 541-447-3940

Fax

:

541 447 2665

Web

: www.prinevilleproperties.com

Adres

:

715 NW 3rd St, Prineville, OR 97754,

Category

: Real Estate, Properties

SHARE





About Associates Real Estate Inc:
Welcome to Central Oregon where people come to live, work, and play. With over 300 days of sunshine a year the high desert country of Central Oregon is the perfect playground to call home. Whether it's golfing one of our world famous golf courses, fishing, hunting, boating, relaxing next to one of 150 rivers or lakes, hiking or rock climbing, you will soon see why so many already call Central Oregon home.

We hope you enjoy your visit and explore everything our real estate website has to offer, including Prineville real estate listings, information for homebuyers and sellers, and more about us, your professional Prineville Realtors.
A full service real estate firm serving Central Oregon since 1986, we are your local real estate experts. For more than 24 years we have been an important part of the community and we will continue to serve all your real estate needs for years to come.
With 11 brokers working under one roof, you are getting a TEAM of high caliber professionals with extensive experience and knowledge of our local real estate market. We are all dedicated to provide the highest quality service to our clients.
Our office is fully equipped with an integrated network of computer and communication systems. We have instant access to the regional Multiple Listing Service, Public Record Searches, and many other tools and services that our agents use to better serve you.
Associates Real Estate Inc Map: