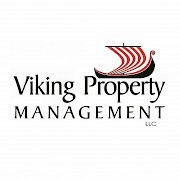 Phone1

: 541-416-0191

Fax

:

541-416-1132

Web

: www.vikingpropertymanagement.com

Adres

:

779 N Main St, Prineville OR 97754

Category

: Real Estate, Properties

SHARE





About Viking Property Management LLC:
WE'VE MOVED!!!
Our office is now located at
779 N Main St, Prineville OR 97754
Office: 541-416-0191
Fax: Call for fax number

Office hours:
Monday thru Thursday 8 am to 4 pm
Friday 8 am to 1 pm
Closed weekends and major holidays
Units to be Available soon
Please do not disturb tenants


Application Fee
Each person over 18 years old is required to fill out an application
$40.00 Non-Refundable
Pet Policy
The following species of dogs OR mixes of these breeds are Not allowed to live at or visit the property:
Pit Bull, Rottweiler, Chow Chow, Doberman Pinscher, Siberian Husky, Alaskan Malamute, Akita, American Staffordshire Terrier, Boxer, Great Dane, Wolf/Hybrid and German Shepard.
Oregon law allows that if your pet or your guest(s) pet attacks another tenant, visitor, property or other animal that you, the registered tenant can be held responsible for any damages or harm.
Insurance Policy
RENTERS INSURANCE may be required on some properties. Provide proof of insurance on move in.
Absolutely No Smoking Allowed in any of our rentals
Smoking in any of our rentals will result in a $350 fine and could null and void your agreement with us.
NO smoking within 20 feet away from doors and windows. NO smoking in garages or carports.
Some properties are NO smoking on the premises.

Carpet Cleaning
Viking Property Management will arrange carpet cleaning at move out.
Please clean carpet as needed while living there.
Viking Property Management LLC Map: