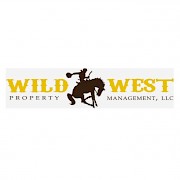 Phone1

: 541-416-0880

Web

: www.wildwestpm.net

Adres

:

715 NW 3rd St, Prineville, OR 97754

Category

: Real Estate, Properties

SHARE





About Wild West Property Management, LLC:
Hello...We are exactly what you need​
Welcome to Wild West Property Management, LLC, located in Prineville, Oregon. We are a licensed property management company specializing in residential property management. We have a portfolio of properties that include single-family dwellings, multi-unit dwellings, apartments and farm/ranch homes. We serve Prineville, Powell Butte and surrounding areas.
At Wild West, property management is our career, not just a job. With over 25 years of experience, we offer our customers stability in the marketplace. Operating with an "owner mentality" contributes to everything we do. There is nothing greater than when an owner tells us how they worry less and their properties are doing better since they joined our services. Select the company with proven experience and education! Contact us today to discuss your best option for property management.
Meet our staff (brief introduction):
Dawn Rothenbucher - Owner, Licensed Property Manager, Accounting, Prospective Client Contact, Owner Relations, Advertising, Education
Daryl Rothenbucher - Owner, Tenant Relations, Inspection & Lease Enforcement, Maintenance Coordinator, Process Server
Celeste Wentzel - Assistant Property Manager, Accounting, Tenant Relations, Inspections & Lease Enforcement, Advertising, Owner Relations
Screening of Prospective Tenants:
Proper tenant screening can make the difference in how your property performs and how happy you are as an owner. That's why Wild West Property Management's screening criteria is one of the highest in the area. Credit reports, criminal background, employment/income verifications, and prior rental/housing references/history are thoroughly checked. A drive by inspection of prospective tenant(s) home may also occur.

Application Fees ensure that only the seriously interested apply, cutting down on the application turn-over, which can lead to loss of advertising time and turn away potentially good tenants.
Inadequate Credit - Rental - Employment History:
Requires an increased security deposit, if approved.
Security Deposit Guidelines:
(Unless otherwise stated)
Base Security Deposit=Rent + $50.00

Increased Security Deposit for pets=Add $250.00/each (minimum)

Mailbox Key Deposit=$40.00 / Garage Door Opener Deposit=$75.00 (if provided - varies depending on property)
Leases that Protect you:
Our lease/rental agreements speaks for itself. We strictly enforce the Landlord/Tenant Laws of Oregon.
Advertising:
We update our website as needed and post in website classified listings such as Craigslist, Facebook etc. In addition to good sign placement at the property, we also have a Rental Listing (Hot Sheet) available.

Ensuring that you achieve the perfect balance between maximizing monthly income and maintaining a low vacancy rate.
Detailed Move-in & Move-out Inspections:
We perform each inspection as though we are headed to court. On the rare occasion that we have to go to court, our detailed documentation should prevail.

Photo documentation for both move-in and move-out inspections.
Rent Collection:
Online Rent Payments available for our tenants through the tenant portal.

A majority of our tenants pay their rent on or before the 4th of the month so our investor's rent is collected in full and on time.
Enforcement of Lease Covenants:
Upon a new tenant move-in, an interior inspection is scheduled 3 months after move-in to help determine the condition and to help eliminatepotential problems.

Drive-by inspections are randomly conducted. If evidence suggests damages or neglect, notice to inspect the interior of the property is given. If minor infractions are found, the tenants are served with a warning notice and a follow up inspection is scheduled.

Additional inspections are performed as needed.

Upon reasonable request, we will perform additional inspections.

Our vendors are trained to notify us of concerns each time they visit a property.
Continuing Education:
In order to protect our owners, tenants and ourselves we take full advantage of local and state seminars for Property Management Rules and Regulations and to stay current on Landlord/Tenant Law.
After Hours Emergency Line:
In the event there is an emergency, our tenants can reach us at all times.
Dependable and Affordable Maintenance Services:
Due to our volume, we are able to get many professional services at discounted prices.

We strive to work with dependable, reputable and LOCAL vendors.

Maintenance and repair vendors are licensed, bonded and insured (where applicable).

Our vendors are also very valuable in helping determine damages caused by the tenant. Tenants will be billed accordingly.

Several How To links have been provided under the Tenant page to assist in common problems, helping eliminate un-necessary maintenance calls.
Payments of Utilities / Related Expenses:
(With the exception to Mortgage, Taxes and/or Insurance payments)
At no additional charge, we will gladly pay any utility or rental property related expenses for our owner with provided funds.

Copies of any bills or invoices are mailed / scanned and included with our clients' statements.
Handle ALL Complaints:
Probably one of the biggest causes for landlords to sell and run away from rentals is dealing with tenant complaints, excuses or lack of attention to the property. We handle these for you so you only have to deal with us.

We work on dispute resolution and have a great success in creating a win-win situation.

Almost all evictions are handled in house (no need for an attorney).
Consulting:
We can assist current and potential owners in finding properties that cash flow by conducting a market analysis for each property.

We can also make suggestions of improvements to the property that may increase rents as well as value.

Market rates are determined by physically viewing the property in question, not over the phone, as each property is different.

Please use our current available rentals as a guide for going rates (subject to change).
Banking/Statements/Fees:
All funds (Client & Tenant Deposit) are kept in secure Client Trust Accounts.

Computerized monthly statements, invoice copies and Year End statements with 1099's.

Paperless option is available with valid email address through the owner portal.

We charge a flat percentage of your property's monthly rental rate in exchange for our services.

Our typical management rate is 10%.

We don't get paid unless you do!

A one-time setup fee of $100.00 per unit as well as an owner reserve are required.
Wild West Property Management, LLC Map:
Wild West Property Management, LLC Facebook Page: