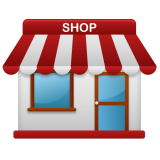 Phone1

: 541-447-7675

Fax

:

541-447-8641

Web

: crookcounty.k12.or.us/schools/cecil-sly-elementary/staff-directory

Adres

:

1400 SE 2nd St, Prineville, OR 97754

Category

: Schools, Education, Course

SHARE





About Cecil Sly Elementary School:
Cecil Sly Elementary School is a public elementary school in Prineville. 446 children attend Cecil Sly Elementary School and identify primarily as White, non-Hispanic; Multiracial; and Native American or Native Alaskan. 65% of the 446 students here have subsidized lunches. The ratio of students to teachers at Cecil Sly Elementary School is 22:1.Crooked River Elementary School is one of the nearest elementary schools.
Our Mission
Our mission is to help students reach their goals in an environment committed to learning, safety, community, and fun.
School Hours
8:00 am - 2:55 pm
Who was Cecil Sly?
Early Life
Born May 1, 1897 in Michigan
Family moved to Stevenson, Washington; attended school in Stevenson
Attended Washington State University, studied Agriculture and played baseball
Met wife Lula at WSU
Married 52 years until Lula's death in 1971
Daughter, Maxine and son, Robert
Career Before Crook County
Port Angeles, Washington – Taught Agriculture and coached
Aberdeen, Washington – High School Principal
Hailey, Idaho – High School Principal
Anchorage, Alaska – Superintendent of Schools
Tualatin and Weston, Oregon – Superintendent of Schools
Superintendent of Crook County School District
1945 through 1963 – total of 18 years
Cecil Sly had a hand in the building or major remodeling of all Crook County schools
except Powell Butte.
Ochoco School built 1945-1946
Crook River Primary Wing – built 1948
Paulina and Lone Pine Schools – built 1949
Crook County High School (now Crook County Middle School) – built 1950
Prineville Jr. High School (now Cecil Sly Elementary) – built 1961-1962
Crooked River remodeled from Prineville Junior High School – 1962
First Outdoor school in Oregon – 6th grade Students in 1960
Retirement
Grand Marshall, Crooked River Roundup – 1981
Active in the following groups:
AARP
United Way
Kiwanis Club
Job's Daughters
Masonic Lodge
American Red Cross
Retired Teachers' Association
American Cancer Society
Izaac Walton League (Walton Lake)
Central Oregon Opportunity Center
City of Prineville Budget Committee
Prineville – Crook County Chamber of Commerce Legislative Committee
Pledged to do 100 hours of volunteer work per month
Asked if ever bored, joked, "No, I haven't the time."
Enjoyed hunting and fishing
Baked lemon meringue pies to give to friends and groups
Cecil Sly Award for Community Service
Cecil Sly died October, 1984 at age 87
Cecil Sly Elementary School
Several groups lobby to school board for "Cecil Sly Elementary School" – successful
Construction delay, plus new school board and new superintendent changed name to
Rimrock School.
Mike Mohan and Jerry Pimentel worked with school board to change the name back
to Cecil Sly Elementary School.
Thanks to Steve Lent and the Crook County Historical Society for information about Mr.
Cecil Sly.
Extracurricular activities
Arts
Chorus
Computer arts
Drawing painting
Languages Taught
Sports
Cheerleading
Gymnastics
P.E. classes
Rock climbing
Track
Volleyball
Student Ethnicities
| ETHNICITY | SCHOOL | DISTRICT |
| --- | --- | --- |
| White, non-Hispanic | 76% | 75% |
| Multiracial | 7% | 6% |
| Native American or Native Alaskan | 2% | 2% |
| Hispanic | 15% | 15% |
| Black, non-Hispanic | 0.2% | 0% |
| Asian/Pacific Islander | 0% | 1% |
| Asian | 0% | % |
| Native Hawaiian or Other Pacific Islander | 0% | 0% |
Cecil Sly Elementary School Map:
Cecil Sly Elementary School Facebook Page: