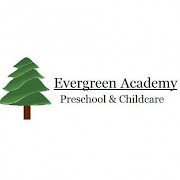 Phone1

: 541-447-0313

Web

: www.evergreenacad.com

Adres

:

490 SE Fourth Prineville, Oregon 97754

Category

: Schools, Education, Course

SHARE





About Evergreen Academy Preschool & Childcare:
Evergreen Academy was established in 2005 in Redmond, OR; and later expanded into Prineville in 2007. In Redmond they are conveniently located at the corner of 10th and Evergreen, across the street from what was Evergreen Elementary School. Prineville's school is located on the corner of SE 4th and Elm, just four blocks South of Pioneer Park.
We are state certified and professionally trained to serve children's fine motor, gross motor, cognitive, music, and movement needs. Along with these needs we are here to allow children to have fun and to provide a safe and trustworthy environment for parents to leave their children during the day.
Our Redmond facility serves children ages 2-9, and are open for all families in need of before and after school care. Our Redmond's facility also offers a private Kindergarten class to their families. In Prineville we serve children ages 6 months-9 years of age.
In August, 2015 we will celebrate our tenth anniversary in Redmond and our eighth anniversary in Prineville. We are so excited to say that in this time we have filled our facility with wonderful children and great staff. Our registry is very full, so please call to check availability. We couldn't be happier with what we have been able to offer in both Redmond and Prineville.
Our Prineville facility is currently THE ONLY CERTIFIED CHILDCARE CENTER IN PRINEVILLE, and we are filling up quickly, so call now to reserve your spot.

Monday-Friday 6:30am-6:00pm
Serving ages 6 months- 9 years
Bus transportation to and from Cecil Sly and Crooked River Elementary schools.
Evergreen Academy Preschool and Childcare is a State Certified Childcare center
serving children ages 6 months-9 years of age. We offer daily preschool classes with
circle time, arts & crafts, fine & gross motor activities, and music & movement.

Daily meals and all supplies are provided!
"Little Hands, Big Thinkers"
PRINEVILLE Miss Taylor- Preschool teacher (2/3 year olds)
ACCREDITATION
State of Oregon Certified Child Care Center
Oregon DHS Certified Child Care Center
Redmond Chamber of Commerce
Prineville Chamber of Commerce
Evergreen Academy Preschool & Childcare Map:
Evergreen Academy Preschool & Childcare Facebook Page: